Collaborators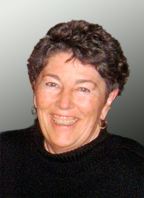 Sharon Mulgrew has both internal and external experience in organization and group research and design. Within the last twenty-five years, she has developed innovative concepts and programs that increase system-wide collaboration and effectiveness. As both an internal and external consultant and trainer, Sharon has helped varied industries implement three effective and practical interventions: Internal Service Agreements (dev 1986); Work Group Development training (dev 1991), and Labor/Management Partnering (dev 1987). Much of her organizational consulting work has focused on the application of coordination and collaboration.
After receiving a Masters in Health Services Administration from Yale University, Sharon taught in universities in the Bay Area. She consulted to groups throughout the Psychiatry Department at UCSF as an asst professor in psychology in the 90s. She developed the USF College of Professional Studies Entrepreneurial Health Systems Management program (1985) at which time she received their Teacher of the Year award. She also designed and taught the group curriculum for their HROD Program (1982-89, 1996-2000). She then served as core faculty in the Organization Psychology Program at JFK University (2001-2009). At JFKU, Sharon coordinated the Organization Psychology Masters Projects and taught Work Group Development and Organization Assessment. She currently teaches classes in the MBA program at Golden Gate University.
Sharon's clients state that they appreciate the abundant practical knowledge that she shares with them, her excellent diagnostic and facilitation skills, her enthusiasm, flexibility, compassion, and her sense of humor.
You can read more about Sharon's work at www.sharonmulgrew.com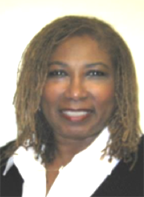 Robbie Ann White, MAOP has a master's degree in Organizational Psychology from John F. Kennedy University with a specialization in conflict resolution. Her  Master's Thesis focused on bullying in the workplace. She received her  bachelor's degree in law studies from Saint Mary's College. She has over twenty years of experience in public sector human resources that includes training, recruitment & selection, employee/labor relations, onboarding, and compensation.
Robbie has been involved in resolving complex workplace issues and has helped management develop policies and procedures to ensure compliance. Additionally, she has been involved in leadership development and coaching clerical staff.
Participant Centered Transformation Group (ParCenTra)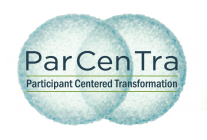 The founding partners generating ParCenTra are engaged with transformative strategies essential for sustainable evolution in individuals and organizations. The creation of the essence of ParCenTra has been a thirty-year alchemical process in diverse, emerging cultures throughout the world and labs locally. We the women of ParCenTra are committed to precise metamorphous that is scientifically sound, content rich with a dash of magic. www.parcentra.com
Mary Ann Gallagher, Ph.D.
Mary Ann Gallagher has a PhD in Educational Technology from Catholic University with a focus on creating transformative learning environments. She has over 30 years experience designing, managing and leading training programs, workshops, conferences and meetings. She directed an Employment and Training Institute for the US Department of Labor's Western Region. She has been the Education Director and Chief Learning Officer for West Coast Green. She designed and led training for a demonstration performance management system in a 5,000-person Federal Research Center. She is currently delivering train-the-trainers workshops for the World Bank and is a founding partner of Green Energy Agents. Mary Ann serves on the boards of Architects, Designers and Planners for Social Responsibility and West County Reads.
Myan Baker
Myan Baker specializes in conceptualizing and implementing sustainable systems strategies, models and processes. Her work has taken her into over 400 organizations, networks and alliances. Myan is noted for her capacity to focus on the future and to infuse relevant new ideas and creative methods into the implementation of change initiatives. She has designed and implemented cluster-based sustainable development strategies in North Dakota, Tabasco, Mexico and developed a strategy for sustainable rural development for regions in Mexico.
Myan is deeply committed to sustainability and discovers pathways toward truly sustainable, wealth-creating enterprises that enhance natural and cultural ecosystem health.  Over many years worked with hundreds of local, regional, national and international organizations, networks and alliances.  Recently developed designs for the Center for Innovation and Research in Graduate Education, University of Washington, Seattle (projects in Malaysia, South Africa and Washington, DC), the Economic Transformations Group, NY (Cleveland and Suriname) and an innovative start-up offering breakthrough training to enhance team responsiveness to change.
Barbara Pennington, Ph.D.
Educational Psychologist
Barbara Pennington creates ground-breaking, systems-based, participant-centered learning models for use in training and education locally and internationally.  She has done seminal work in the development of a systematic approach to curriculum design that focuses on construction of conceptual architecture, transformational strategies, and artistry to spark imagination.
Barbara works with organizations to scale-up capability in a multi-tiered approach that integrates various training strategies: intensives, one-on-one sessions, mentoring, coaching, suitcase lessons, self-instructional programs, some of which involve the use of trans-media.
She has designed and presented Training of Trainers to thousands of educators in numerous countries in how to offer participant-centered lessons that are in accord with neuroscience, encourage the involvement of multiple intelligences, and empower participants to make significant changes in their lives and environments.
She has worked with the US Agency for International Development, World Bank, government agencies such as the Labor Department, corporations such as McKesson, Universities such as UCB, and numerous non-profits.
Sharon Mulgrew, M.P.H.
(see above, Integration Strategies for Sharon's bio)
Mutima Imani, MPA
Mutima Imani has a Masters Degree in Public Administration with a emphasis in Organization Development. For over twenty years, she has delivered management and diversity workshops for Continuing Education for Public Officials (CEPO). Mutima's experience provides socially relevant, culturally consistent training, facilitation and consultation. Mutima provides workshops and seminars to educate and motivate employees, and to increase creativity and productivity while working in diverse work environments.
Aaron Bartlett
Aaron Bartlett has over twenty years experience producing and managing workshops and training programs. She has worked with national and international organizations, such as, Landmark Education, Corporation, an $80 million global training and coaching business, providing services to companies as varied as, Apple, Reebok, Johnson & Johnson and Northrop Grumman.
She has worked with government funded training programs, providing educational and internship opportunities for young people, developing management and leadership skills and creating multi-cultural, collaborative programs to create transformative experiences.