Who We Are
"We help employees in any job bring passion to their work and we help organizations learn how to structure and support this in their employees. This helps the organization become a more efficient and productive place: a win-win situation: both for the individual and the organization."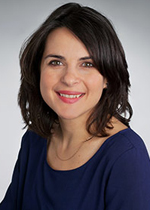 Nermin Soyalp, MA, Organizational Psychology (2009) is currently an organizational consultant, and a PhD student at CIIS in Transformative Studies.  She has a back ground in corporate HR, and focuses on effective employee engagement and social network analysis practices.
Experienced in a Strategic HR role, she has identified work-flow issues and improved processes in sales, information systems and finance. In addition, she has developed fair compensation pay systems, bonus and incentive programs, recruiting processes, and work plan templates for individuals and groups.  She has coached many individuals to discover their passion in the workplace.
She specializes in employee engagement and social network analysis. Through her Masters' research, she developed an expanded model of employee engagement that identifies and integrates the organizational role with the usual work attributes.  She has been able to help organizations become more efficient and productive places where employees find it easy to become and stay engaged.
Nermin has worked with clients from several different industries from technology to food retail. Her clients state that they appreciate the methodological knowledge, and innovative insights that she shares, her excellent communication skills, dedication, enthusiasm, flexibility, and her ability to carry on complex projects with joy.
in collaboration with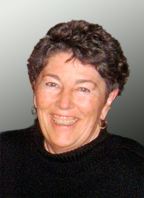 Sharon Mulgrew has both internal and external experience in organization and group research and design. Within the last twenty-five years, she has developed innovative concepts and programs that increase system-wide collaboration and effectiveness. As both an internal and external consultant and trainer, Sharon has helped varied industries implement three effective and practical interventions: Internal Service Agreements (dev 1986); Work Group Development training (dev 1991), and Labor/Management Partnering (dev 1987). Much of her organizational consulting work has focused on the application of coordination and collaboration.
After receiving a Masters in Health Services Administration from Yale University, Sharon taught in universities in the Bay Area. She consulted to groups throughout the Psychiatry Department at UCSF as an asst professor in psychology in the 90s. She developed the USF College of Professional Studies Entrepreneurial Health Systems Management program (1985) at which time she received their Teacher of the Year award. She also designed and taught the group curriculum for their HROD Program (1982-89, 1996-2000). She then served as core faculty in the Organization Psychology Program at JFK University (2001-2009). At JFKU, Sharon coordinated the Organization Psychology Masters Projects and taught Work Group Development and Organization Assessment. She currently teaches classes in the MBA program at Golden Gate University.
Sharon's clients state that they appreciate the abundant practical knowledge that she shares with them, her excellent diagnostic and facilitation skills, her enthusiasm, flexibility, compassion, and her sense of humor.
You can read more about Sharon's work at www.sharonmulgrew.com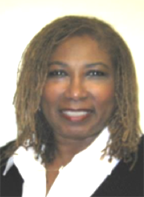 Robbie Ann White, MAOP has a master's degree in Organizational Psychology from John F. Kennedy University with a specialization in conflict resolution. Her  Master's Thesis focused on bullying in the workplace. She received her  bachelor's degree in law studies from Saint Mary's College. She has over twenty years of experience in public sector human resources that includes training, recruitment & selection, employee/labor relations, onboarding, and compensation.
Robbie has been involved in resolving complex workplace issues and has helped management develop policies and procedures to ensure compliance. Additionally, she has been involved in leadership development and coaching clerical staff.
Participant Centered Transformation Group (ParCenTra)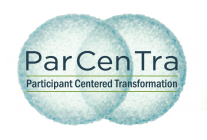 The founding partners generating ParCenTra are engaged with transformative strategies essential for sustainable evolution in individuals and organizations. The creation of the essence of ParCenTra has been a thirty-year alchemical process in diverse, emerging cultures throughout the world and labs locally. We the women of ParCenTra are committed to precise metamorphous that is scientifically sound, content rich with a dash of magic. www.parcentra.com
Mary Ann Gallagher, Ph.D.
Myan Baker
Barbara Pennington, Ph.D.
Sharon Mulgrew, M.P.H.
Mutima Imani, MPA
Nermin Soyalp
Find more detail about our collaborators