Nermin Soyalp, MA, PhD.c.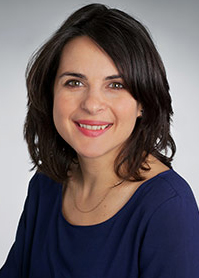 Social Activist & Organizational Consultant
I grew up in Ankara, Turkey. After graduating from Hacettepe University (Ankara, Turkey) in Statistics, I moved to California, and received my MA in Organizational Psychology at John F. Kennedy University, specializing in employee engagement, social systems and organizational network analysis.
I have at various times been a HR and administration manager, organizational researcher and consultant. Over the years my focus has been in strategic HR management, recruitment, collaboration, operational management, employee engagement, and social network analysis. In my strategic operational roles my work included in addition to day to day HR activities, project management, identification of work-flow issues, improving organizational processes, and quantitate & qualitative research. I have developed compensation pay systems, bonus and incentive programs, recruiting processes, and work plan templates for individuals and groups.
Through my Masters' research, I developed an expanded model of employee engagement that identifies and integrates the organizational role with the necessary employee competencies. This research formed the foundation of my employee engagement and social network analysis consulting work that helps employees stay more engaged, and be more efficient at what they do.
In my consulting practice, for one of my research projects, in collaboration with senior executive recruitment consultants, we conducted a research project to identify processes to improve the effective placement of senior executives partner with Founders of companies. The purpose of this research study was to identify the approaches and attributes held by operational/business leaders who successfully partner with innovator/founders and build an assessment tool for a successful match.
Currently, in addition to running my consulting practice, I am the Administrative Director and Workshop Facilitator for Healing the Wounds of History non for profit organization, intercultural conflict transformation and peace building through drama and the expressive arts,  and working on my PhD dissertation at California Institute of Integral Studies (CIIS). My thesis is about historical traumas and healing between Armenian, Kurdish, and Turkish ethnicities.
I am collaborating with Armand Volkas in the Healing the Wounds of History approach since 2012 where we together organized HWH workshops with Germans and Jews, Turks, Kurds and Armenians. I am one of the co-creators of the Healing the Wounds of History certificate program, and have been facilitating peace building workshops in the Bay Area and in Turkey since 2013.
For nearly a decade in both corporate and non-profit worlds, I have led groups focused on varied functions from HR to technology and from finance to operations. My colleagues and clients state that they appreciate the methodological knowledge, and innovative insights that I share, my excellent communication skills, dedication, enthusiasm, flexibility, and my ability to carry on complex projects with joy.
Education
PhD Candidate, California Institute of Integral Studies, 2011-present, San Francisco, CA.
Master of Arts in Organizational Psychology, JFK University, 2009, Pleasant Hill, CA.
HR and Compensation Coursework, UC Berkeley Extension, 2007, San Francisco, CA.
Bachelor of Science in Statistics, Hacettepe University, 2004, Ankara, Turkey.
Professional Experience
Bring Your Passion to Work (Oakland, CA), 2011 – Present
Principal – Organizational Consultant – Clients include: Safeway, Kara's Cupcakes, Neil Fink Associates, ILM Partners, Ruben Consulting, Galen Enterprise, Alchemy Global Capital, Sycamore and Company, Barnes & Conti, ImmersiveWorlds
Internal & External Consulting: Successfully have designed, led and implemented mid to large size projects in Employee Engagement, Organizational Network Analysis, Qualitative & Quantitative Research, Staffing & Talent Management and Instructional Design & Training
Expertise in employee engagement assessment and interventions; individual, group and organizational level
Developed and implemented Social Network Analysis process; a tool that improves organization's work-flow through understanding of organizational behavior patterns.
Provides Web Consulting: Web design, graphics, and technological improvements
Founding Partner of Participant Centered Transformation, training design and delivery. ParCenTra trainers design and deliver high engagement workshops, and presentations. Clients include small organizations to large organizations such as World Bank. www.parcentra.com
Tom Sawyer Software (Oakland, CA), 2005 – 2011
A global provider of data visualization technologies, with 40 employees worldwide
Human Resources and Administration Manager, 2006 – 2011
Global HR manager experienced in all functions from recruitment to exit of the employee
Led company expansion and hiring of competitive talent for offices worldwide.
Developed measurable business performance systems. Rolled out incentive systems which encourages collaboration that directly influenced company growth
Created performance review process as the company underwent rapid structural changes
Operations Director, 2008 – 2010
Managed HR, Administration, Information Technology, Information Systems and Finance Departments. 
Designed and adopted technologies that encouraged employee collaboration.
Worked across departments and developed forecasting models to determine sales quotas related to Compensation and Bonus systems
Non-For-Profit Experience
Healing The Wounds of History (Emeryville, CA), 2014 – Present
Facilitator & Operations Director- Intercultural conflict transformation and peace building through drama and the expressive arts www.healingthewoundsofhistory.org
Facilitating and assisting Healing the Wounds of History workshops with groups of participants who share a common legacy of historical trauma to promote conflict transformation and healing.
Responsible for web presence, workshop administration, and company operations.
Common Bond Institute (based in Climax, MI), 2013 – 2014 
International Conference Organizer, Web Design, Volunteer – a Non-Government Organization that focuses on increasing skills and services to promote conflict transformation and social healing 
One of the three core organizers of the first International Conference of Transgenerational Trauma: Communal Wounds and Victim Identities, Istanbul, Turkey 
Created web presence for the organization and trained staff. www.cbiworld.org
Ridhwan School (Berkeley, CA),  2010 – 2012
Building Operations Committee Chair, Volunteer- The Ridhwan School is an affiliation of ongoing Diamond Approach groups, which has been unfolding over the last 30 years
Worked with Operations Committee members to organize and oversee Eunice street Berkeley Ridhwan Center building operational activities.
Other Interests
Playing Tennis, Music (ney-playing), drama therapy, psychodrama, visual arts (photography, videography and editing)
Additional Projects and Presentations
Diverging Stories, Intertwined Destinies; Armenians, Kurds and Turks of Anatolia, a documentary film project, August 2017 – Present
Executive Producer & c0- director: The first phase of filming took place in August 2017, the project is in progress.
Healing the Wounds of History (HWH) Workshops with Turks, Kurds and Armenians, 2012 – Present
Co-facilitated HWH workshops with Armand Volkas in the Bay Area. Have traveled and led HWH workshops in Turkey
Soul Wounds, Trauma and Healing Across Generations Conference, (Stanford University, CA) June, 2015
Co-presented with Filiz Celik: Outcome Implications of the Healing the Wounds of History (HWH) Workshops in Anatolia, Turkey.
3rd Annual International Conference on "Transgenerational Trauma: "Communal Wounds and Victim Identities (First in Turkey) (Istanbul, Turkey) October, 2014
Lead 90-minutes opening workshop session: Exploring Historical Trauma And Social Movements Through Self Organizing Systems And Experiential Methods.
SCP Mid-Winter Conference, Poster Presentation (Las Vegas, NV) 2011
The Society of Consulting Psychology
Presented how to improve organization's work-flow through understanding organizational behavior patterns. Compared Social Network Analysis and Employee Engagement Constructs.
NCGPS The 44th Clinical Conference, Workshop (Pacific Grove, CA) 2010
Northern California Group Psychotherapy Society
Participants learned basics of SNA and how to conduct and use the SNA tool to analyze group behaviors and how to create more collaborative group relationships.
BAodn Best in the West Conference, Presentation (Berkeley, CA) 2009
Bay Area Organizational Development Network
Presented a Social Network Analysis of a small software company to show how to use the SNA tool to create more collaborative group relationships.
Employee Engagement, Master's Thesis,  (JFK University, CA) 2008- 2009
Identified different approaches, motivations, and strategies among the most and least engaged employees; studied and assessed job satisfaction, organizational commitment, empowerment and other employee engagement criteria; improved current model and the definition of employee engagement.
Cultural Assessment at Clorox (Oakland, CA) 2007
Conducted cultural assessment based on interviews with the HR/OD Department employees; concluded that Clorox has a healthy and growing culture and they maintain a culture of innovation
Publications
Cowardin-Lee N. & Soyalp, N. (2011). Improving Organizational Workflow With Social Network Analysis And Employee Engagement Constructs. Consulting Psychology Journal: Practice and Research. 63 (4), 272-283. DOI: 10.1037/a0026754
Soyalp, N. (2009). Employee Engagement: Differing strategies between high and low engagement (master's thesis).  John F. Kennedy University, Pleasant Hill, CA.
http://library2.jfku.edu/capstone/OrgPsych/Employee_Engagement.pdf
Also read my online articles