Hiring Process – FREE WORKBOOK
Are you new to recruiting or are you a manager assigned to a recruitment job? and you want to have a reliable process.
We have altered our hiring process for managers and new recruiters; so you can follow clear instructions and create your own hiring process.
The purpose of this document is to describe how to prepare for a hiring process, how to hire for talent and how to conduct candidate interviews.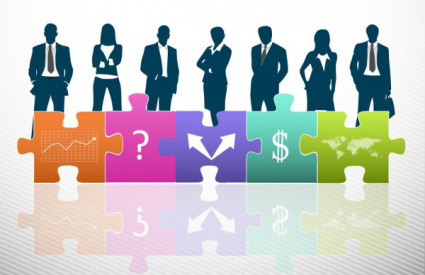 Why is hiring for talent important?
You can teach skills and knowledge, but you can only hire for talent. You may be able to help an employee discover a hidden talent, but you generally cannot create it. Skills, knowledge, and talent within the same person create an enormously potent combination. However, it is important to keep all three distinct in your mind, particularly when thinking about what talents are needed in a job, and what talents to look for in a resume, and in an interview.
This documents guides you thorough the process, starting with your assessment of which talents are necessary for your position, and how to assess that in a candidate.
Summary  (page 1)
Hiring Process Overview (page 3)
Preparation (page 4)
Interview (page 6)
Hire for Talent (page 7)

Skills (page 7)
Knowledge (page 7)
Attitudes (page 8)
Talents (page 8)
Sample Selection of Talents (page 9)
Competencies (page 10)
Cultural Fit (page 10)

Avoid Common Mistakes (page 12)

Selection Mistakes (page 12)
Illegal Questions (page 12)

Decide on Your Interview Questions (page 14)

Fact-Finding (page 14)
Hypothetical (page 16)
Behavioral (page 17)

Example Questions (page 20)
So There Are Fewer Surprises (page 25)
Candidate Assessment (page 25)
Decision (page 26)
Resources (page 26)
Download the HiringProcess.WORKBOOK