Employee Engagement for Individuals

As an engaged employee:
you find meaning in what you do, and
you bring your full potential to work with energy.
It affects how you show up at work.
Engaged employees result in better performance, collaborative relationships, and committed participation.
---
FOR INDIVIDUALS
Because you deserve to have a fulfilling work-life.
In today's organizations, we are a part of a web of relationships within, across, between, and among many teams and organizations.  It is not enough to only become more engaged with our jobs, but we also need to acknowledge the importance of the engagement with each other, to the organization, and to the community and to the rest of the world. We thrive in environments where our engagement is encouraged at multiple levels.
Do you want to improve your engagement at work?
The purpose of this research-based work engagement survey for individuals is to provide insights as to how you view yourself about the level of your engagement at work. The result of this survey will provide feedback to help you develop methods to increase or maintain your level of engagement at work and in your work environment. You will be able to identify in which specific areas your work engagement is strong and in which areas appear as problematic or could be improved for a more fulfilling work experience.
You could use this tool to create a road map for yourself for a more satisfying work experience.
Purchase to take your research-based online work engagement assessment tool now for $49 (one-time and one-person only and comes with an optional complimentary 20 minute consultation)
Your level of engagement fluctuates in time, so this survey is one-time only and your optional consultation expires after one month of completing your survey.
Purchase to take your Work Engagement for Individuals survey (one-time only) for only $49 and sign up for a complimentary 20 minute consultation to identify your level of engagement with your job and in which levels your engagement is strong and in which levels could be stronger.
---
Steps after your purchase:
After your purchase, you will be automaticly directed to a page which has the link and your password to take the survey online. Remember one purchase is for one-person and one-time only.
Follow the link, read the instructions and if you agree with the terms (read your terms now), you select "I agree" if you agree and want to continue taking the survey.
Take the Survey
We will receive your results when you select "done" at the end of your survey. We will confirm your payment, calculate your results and e-mail you your results and possible dates and times for your 20 minutes complimentary consultation. We recommend that you sign up for the consultation call.
During your consultation call, we will review your results and explain how you can use your results to create a road map for yourself for a more fulfilling work experience.
We recommend that you come back in 6 months to a year to purchase and take the survey again so you can built a continues awareness of your work engagement and how to improve your work life.
---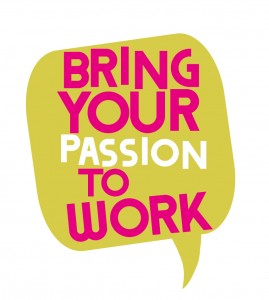 Here are what others said about why they feel engaged with their jobs and their messages to you…